for Business Events , Private Parties, Commercial and Office Coffee Service
Stellar Coffee. Excellent service. Unique Mobile Catering.
We are Krazy 4 Coffee and have what it takes to fulfill your coffee needs. We can provide a turn key experience. Whether it is a one time event that needs a mobile coffee service, an office coffee service, or provide coffee and supplies to your commercial business or personal pantry, we are here to help.
Meticoulosly sourced and artisan roasted in the "305"
A unique 17ft replica of the Moka Pot on wheels brings the latin espresso coffee service to your locaton. An experience to remember
.
For Offices, commercial businesses, or private events, we can prepare a custom package to serve your needs
Office Coffee Service Food Service Locations Coffee Catering: La Cafetera "Service on Wheels" Mobile Coffee Cart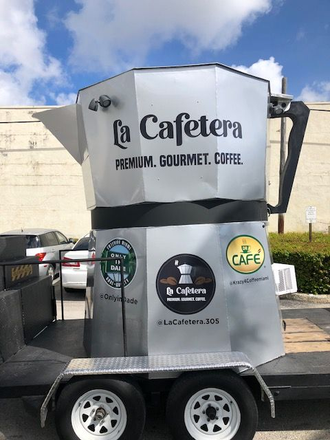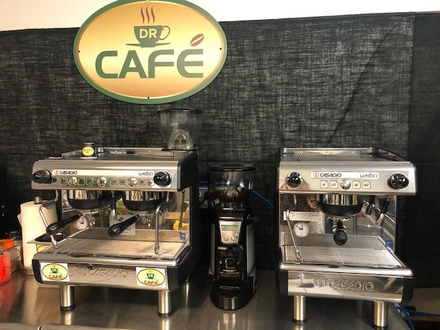 I am so glad I found you on Instagram. Today we had the pleasure of hosting La Cafetera at the school I work at. I am the activities director there and love finding new and fun things to make my teachers happy and a little less stressed during these times.




But my reason that I am writing is to tell you HOW DELICIOUS your coffee was. We were all in aww of the amazing flavor it had. It was not your typical known brand flavor. This was just rich and not bitter.




We were all impressed and couldn't stop talking about the amazing flavor. We are all coffee addicts and this is has by far been the most tasty one yet.




Hope to see you selling to the public soon.




I'm sure our school will be a loyal customer.

Janette Lopez Mater Academy